Custom Mascot character Design Services
Characters on the website or at any place catch the attention of visitors. It can become the brand identifier for the company. You can relate this with the popular mascot characters such as The Pillsbury Doughboy, The Energizer Bunny, and others. They humanize the business in the most warming manner. Designing all mascots starts in the same manner, which is a creative idea. You can get ideas for your mascot characters from an individual or from any situation. With your creative mind, you can create something different for your company. It might sound easy to you, though it is not so. Patience and skill are required to bring the best of the characters. You not only have to choose the person or any animal to enact your business, but you also have to decide what character it would look like.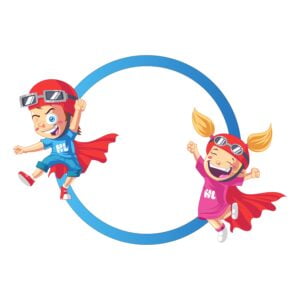 Don't get tense. Shallu Narula can assist you in coming with the best custom mascot design ideas and services. My experience and creative mind will help you to get the best mascot character. I bring life to two-dimensional drawings. For me, it's exciting to work, and I put my whole effort to bring the best for my clients. I know what things can make the changes and work best for industries. With my mascot designing service, you will get memorable characters that will represent your company. I also consider the physical suit of the characters so that visitors can start loving them from first sight. I am always available to offer the type of mascot character you are after. You can decide the pattern from my portfolio, or you can suggest your own idea, and I will give the best shape to it. You will get a popular character for your brand under your pocket. 
My best mascot character design maker service is available at the most reasonable price. I can create mascot characters for water and amusement parks, sports teams, restaurants and other such things. You will get a custom mascot design service at a quick time. To get a mascot character that grasps more eyeballs, you can contact Shallu Narula.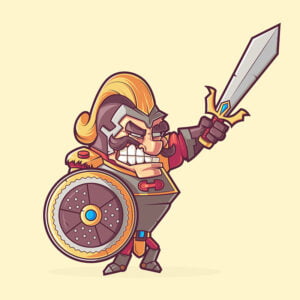 I start with creating the unique sketch as per the demand and choice of the client. And then, I prepare a different set of sketches for the same mascot character by hand using pencil and paper so that the client gets the best one. After taking the further required details, I proceed further. The best suitable facial expression on a mascot character brings life to it. I also welcome the changes or corrections that my client requires. After happily accommodating all the changes, I move to the coloring phase of characters. The pencil-shaded mascot characters start turning into the best and appealing version in this phase. I also vectorize the sketch so that you can use them easily at your desired place without compromising on the quality. You can change its size without making any loss to quality. Till now, I have completed several projects with 100 % customer satisfaction.