Because of the requirement for images of different sizes and responsive website architectures that require adjustment to changing screen sizes, vector images become a must. Vector graphics help users to increase and decrease the proportion of the image without compromising its standard. The lines and shapes of the artwork can be scaled to the desired size. A mathematical formula is applied behind changing the curves, shapes, lines, and points of the image. And same goes with the vector character drawing. It is helpful in launching the kid's movie series, banners and logos, for example, the logo of KFC. This type of design is done with vector art. High-quality images are selected for vector cartoon character designing so that their quality remains good in every condition.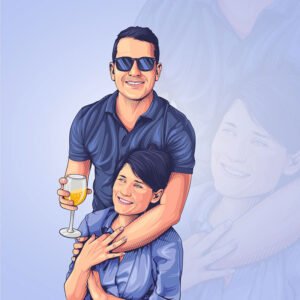 The vector graphics are best, and you can change it with any resolution. Suppose you have created an image for a logo, and after some time, there are requirements to make a billboard with the same image of resolution 800x1000px, and it appears blurry or bad. Obviously, this is not going to make you happy. But if the same image is designed with the vector software, then it would offer you accessibility to easily scale as much as you require.   
At Shallu Narula, I design realistic vector illustrations, vector graphics and others to fulfill the requirement of clients. My vector character design service will help you to get the best character for your website, a business that can catch the attention and keep users engaged. I keep in mind the unique identity of clients and then design custom characters such as cartoon characters, animal characters, portrait characters and many others.  
I put my best potential to accomplish the quality vector drawings under your budget and scheduled time. I make use of the most recent form of image-editing software and tools which help to deliver better pictures.  
You don't have to tense with the cost and quality of my vector character design service. I am an experienced and professional vector artwork designer and know how to deliver the best result. I have been offering 100% quality vectors for many years. Also, you will get our vector character drawing services at the most reasonable price. You can use my vector illustrations services for any promotional work. They're incredibly valuable as they can be utilized to make brand logos, announcements banners, printed promotions etc.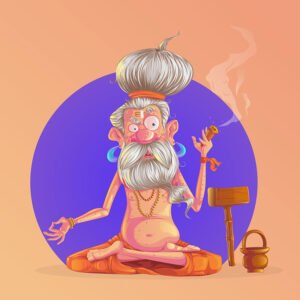 Cartoon characters are designed by converting scratch and vector cartoon characters sketches. I can help you in getting any type of vector character. Different formats such as jpg, png, bitmap, ai, eps, SVG, pdf and other formats supported vector characters I created. Shaalu Narula is known for being an easy, fast and affordable vector character design service provider. 
By hiring Shallu Narula, you will receive top-notch vector animation characters designed with rich arrangements and in several patterns and poses. All of my images are effectively adjustable, editable and versatile to suit any project. I can create a variety of animation characters, such as businessmen, robots, superheroes, ninjas, and many more.