The interpretation of a text or any concept in the form of a visual for a book, magazine or any source comes under illustration. In recent years the demand for creative illustrator artwork has increased. You will easily get a comic book that is full of consecutive illustrations followed by short dialogues and annotations. With Shallu Narula, you will get the best creative illustration ideas that can be used in comic and kids' books. The comic book becomes more realistic and diverse with detailed illustrations. The illustrative characters are lovely and darling. There is tough competition in the comic book industry. With unique and fresh character design illustration ideas, you will achieve success in the comic industry.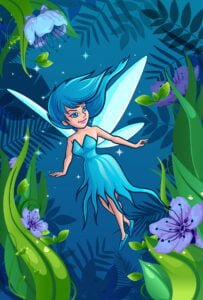 I have several requisite skills that are effective in delivering creative illustration design. My inborn artistic ability gives me the power to provide assistance on time. Illustrator work is done best with the latest software and technology as it results in the best outcomes. My system is well equipped with the latest graphics software. A variety of graphics software such as Clip Studio Paint, Corel Painter, Adobe Photoshop and others makes my work easier.  
You will get Illustration services for every business, whether it is small, medium or large and also at the most reasonable price. Being a professional illustrator, I can handle your project in the most creative and innovative manner. From a wide range of illustration styles, you can select the most pleasing one. Also, I can customize my creative illustration character design services according to the client's requirements. You will receive cost-effective solutions for your requirements. I keep in mind the focused audiences and works according to the tone and style of authors. By utilizing distinctive color strategies, I ensure to bring the best color in illustrative work. Dull or monochromatic pictures appear natural with the best color pattern.
Time is money for me, and by understanding the value of time, I deliver assigned projects before deadlines. Years of experience and motivation to do something best results in providing the best illustrating services. I aim to bring a sweet smile to my clients' faces by seeing the result. Also, you can enjoy my creative illustrator artwork at cost-effective pricing; that's why I get orders in a repeating manner from my clients.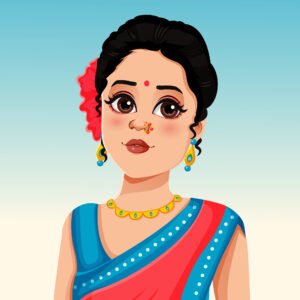 I am an expert in delivering digital cartoon illustrations, book illustrations, scientific illustrations, product illustrations, and many more. My rich and intuitive idea of illustration will help you stand out from the crowd. You can use these exaggerations in online media and other media to publicize your business. You will be able to convey your idea clearly to your targeted audience with a long-lasting impression. With me, you will receive visuals that are a pleasure to watch and productive too.
You can check out my most fascinating and interesting types of artwork. Hire me for your illustration character design needs and get the best and customized answers for turning your thoughts into reality. Being a professional illustrative character designer, I can deal with all the project difficulties effortlessly and deliver the outcome in the most appropriate manner.